A number of weeks ago, Archer hurt his leg while walking on ice. We took him to the vet, who didn't find anything concerning… maybe a soft tissue injury that would clear up on its own. But it got worse, and he was limping along on three legs, holding his left hind leg up to avoid putting any weight on it.
A couple weeks ago (Valentine's Day?) we took him back to the vet for some more thorough tests. They called with the diagnosis: bone cancer. They were also worried that the cancer might have spread to his liver, or vice versa. And his gall bladder might have to come out. The vet referred us to an oncologist.
The first appointment we could get was a week later. We drove Archer to the oncologist and got very good news: the liver and gall bladder weren't anything to be worried about. His leg did have to go, but he was likely to do very well after amputation.
Here's a photo of him coming back from the oncologist that first visit, before he went back the next day for surgery.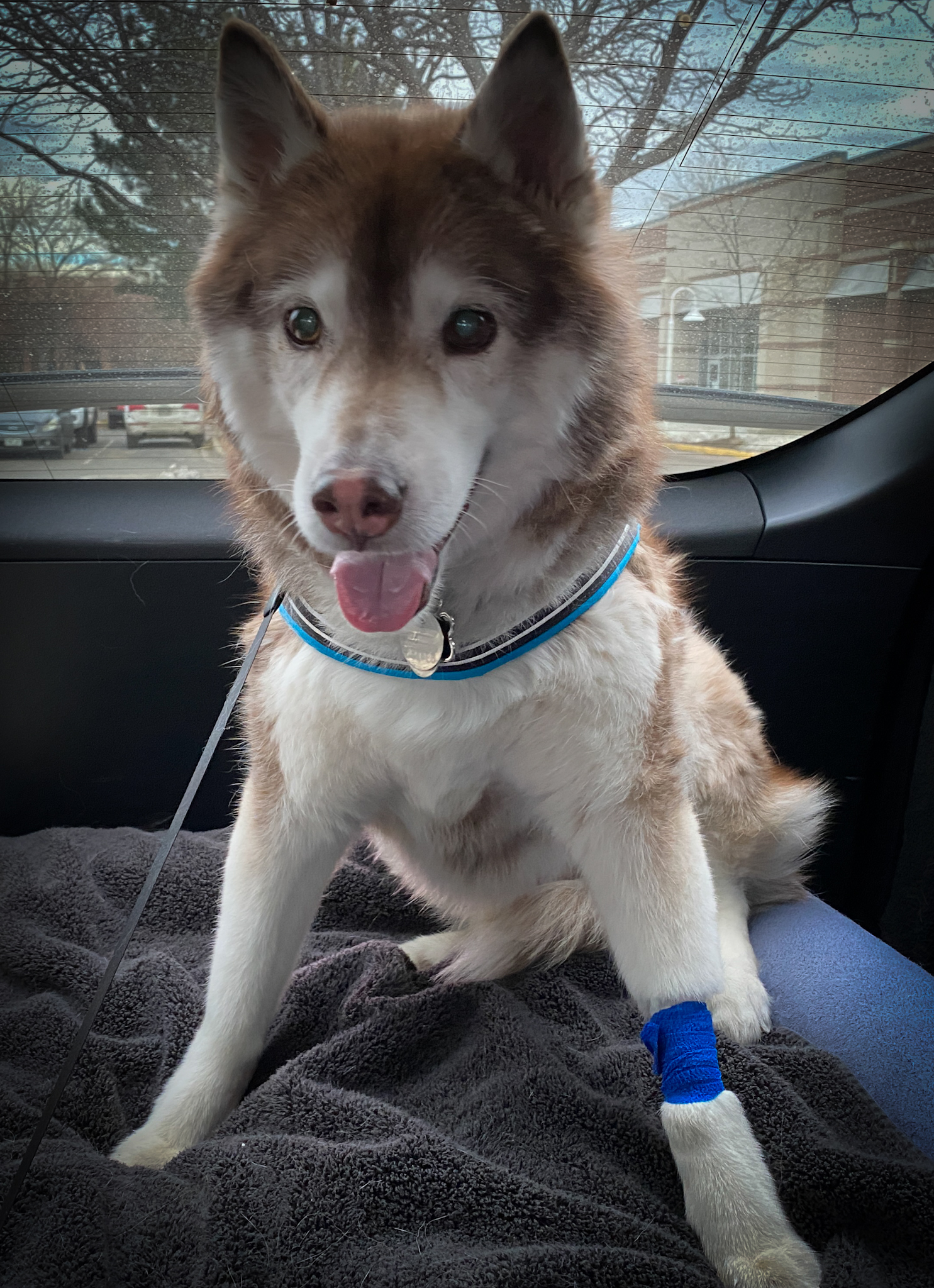 We now have our little tripawd back ❤️
He's healing like a champ. The bandage came off today. and we're keeping him from moving around too much these first couple weeks, to prevent reopening the incision. I sometimes carry him to the back door so he doesn't exert himself too much when he needs to do his business… he's an armful of fluffy cuteness. We're going to do what we can to give him as many good days as we can.